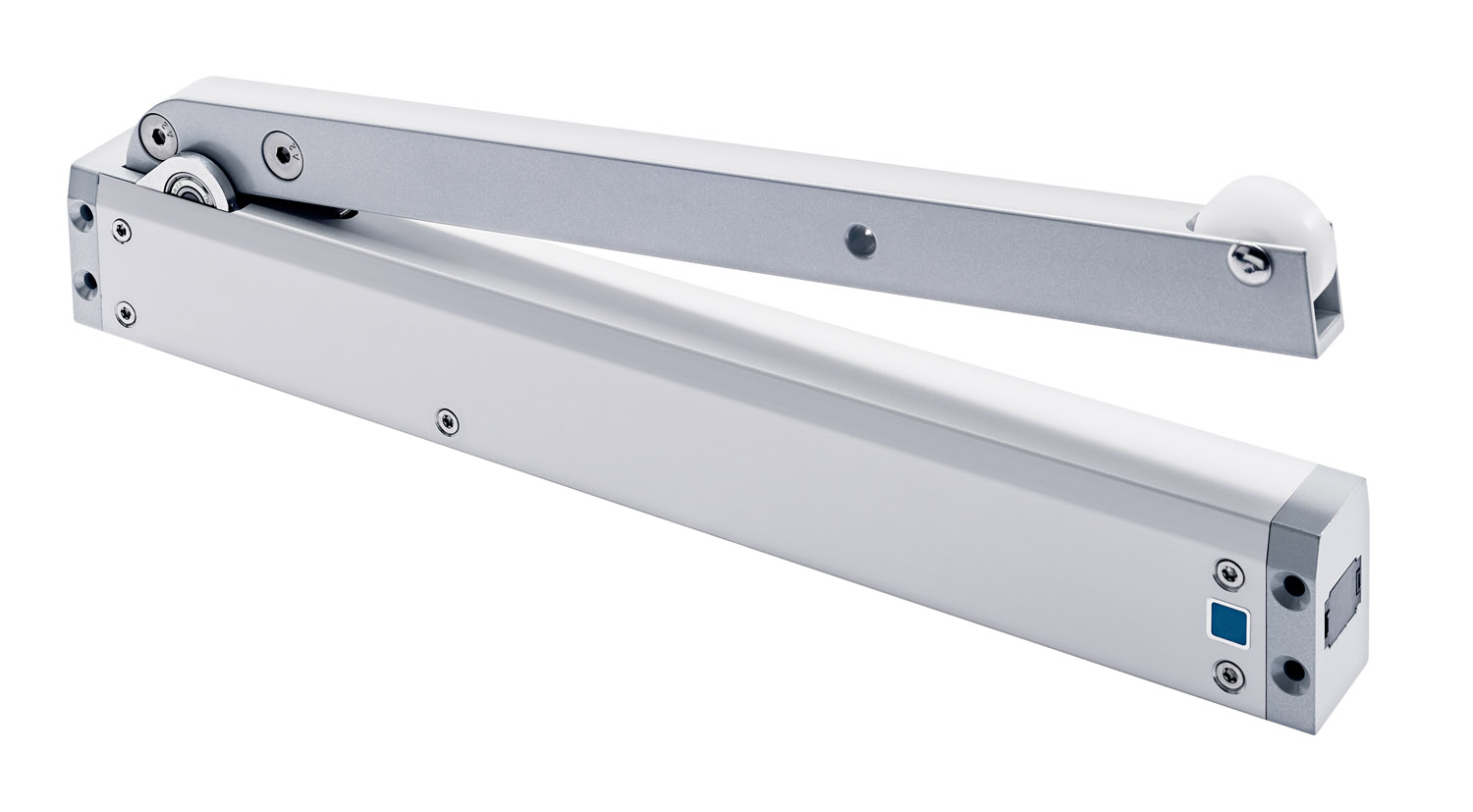 Smart door opening solutions are tailored exactly to your needs. Folding arm drives offer the best solution for every building. For this purpose, all essential drive parameters can be programmed according to the specific building by means of an integrated microprocessor and a position detection system.
For self-closing doors that are used as air intake openings for smoke and heat dissipation in an emergency.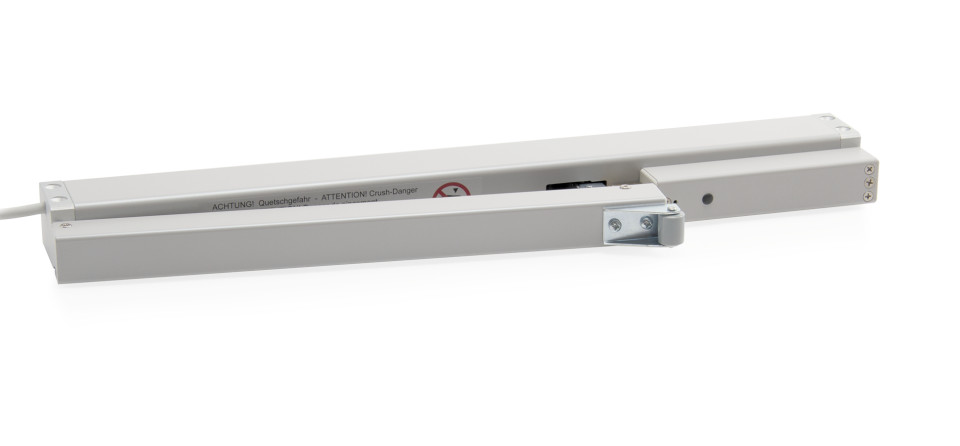 Door drive for opening single and double doors in ventilation systems. To be mounted above the door or on the frame.