Aumüller Chain Drive KS2
Properties
Safety should not be a question of size. That is why the KS2 chain drive provides the greatest possibility of safety even in the smallest spaces. 250 N power combined with a compact drive makes integrated profile assembly possible and qualify KS2 chain drives for optimal safe opening and closing of windows.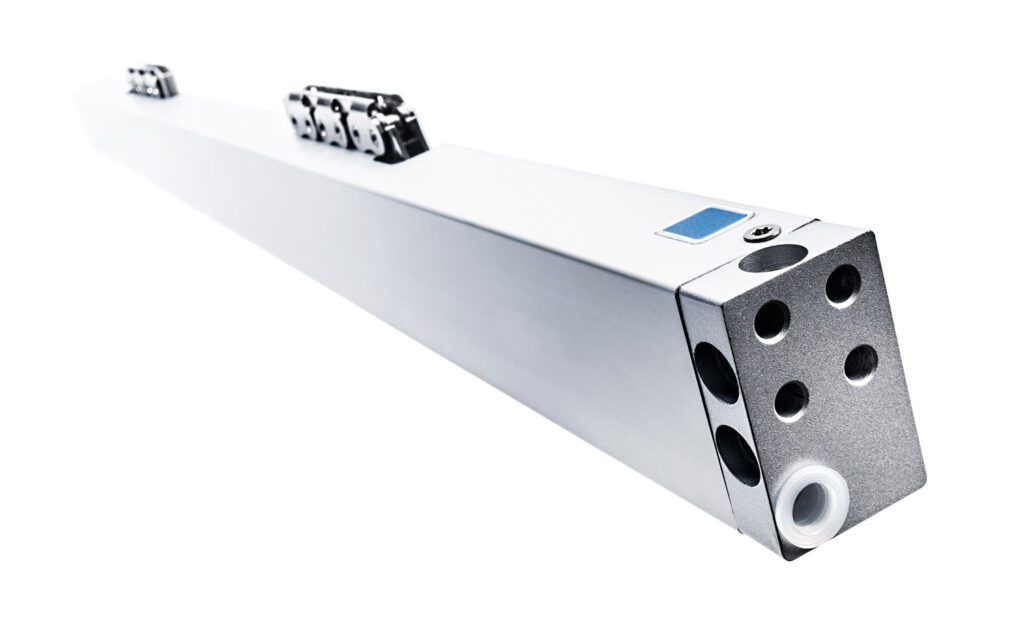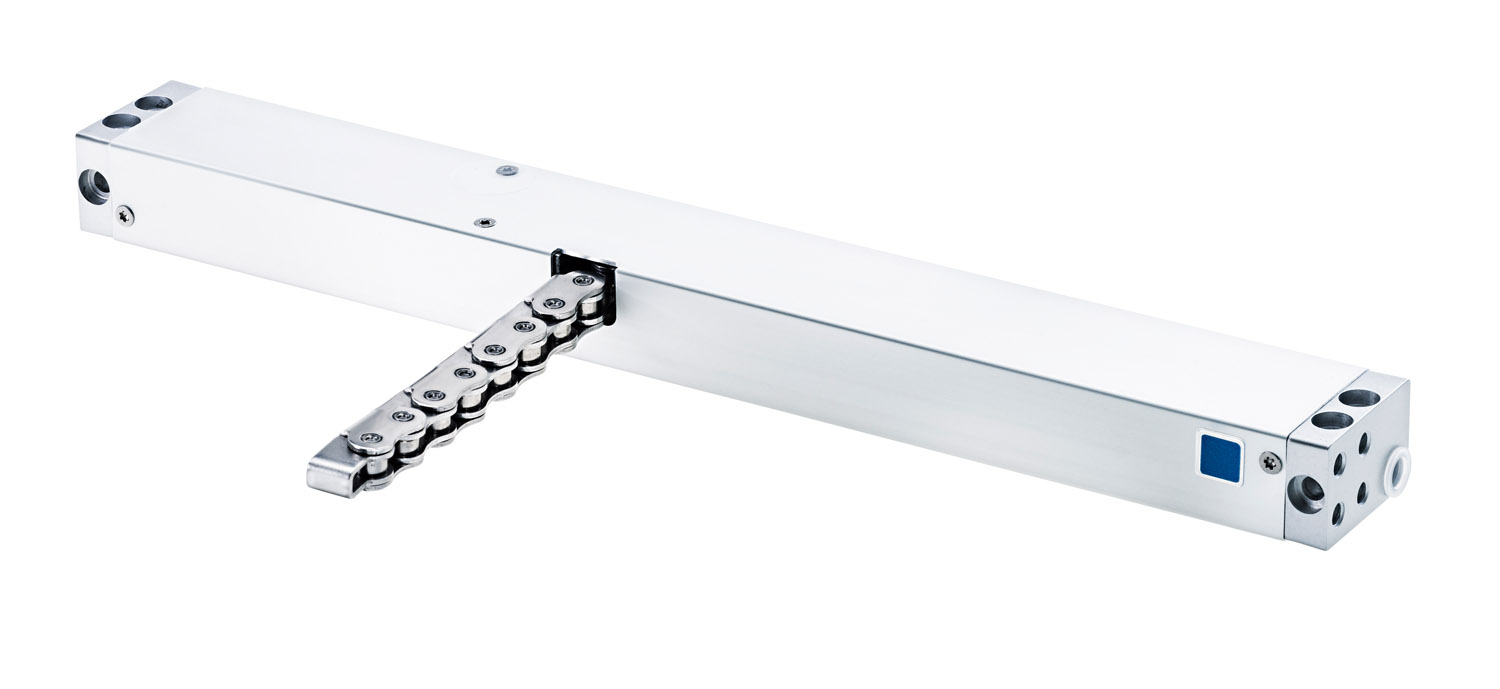 Uncompromisingly beautiful. Uncompromisingly good.
Chain drives from AUMÜLLER have a well-designed and robust aluminium housing. It encases the microprocessor-controlled electronics, the motor-gear unit and the chain box. The slim design allows our chain drives to lay flat on the window profile and not protrude into the room. The drives can be mounted on top or integrated into the profile. The most suitable installation locations are the frame profiles of the main or side closing edges.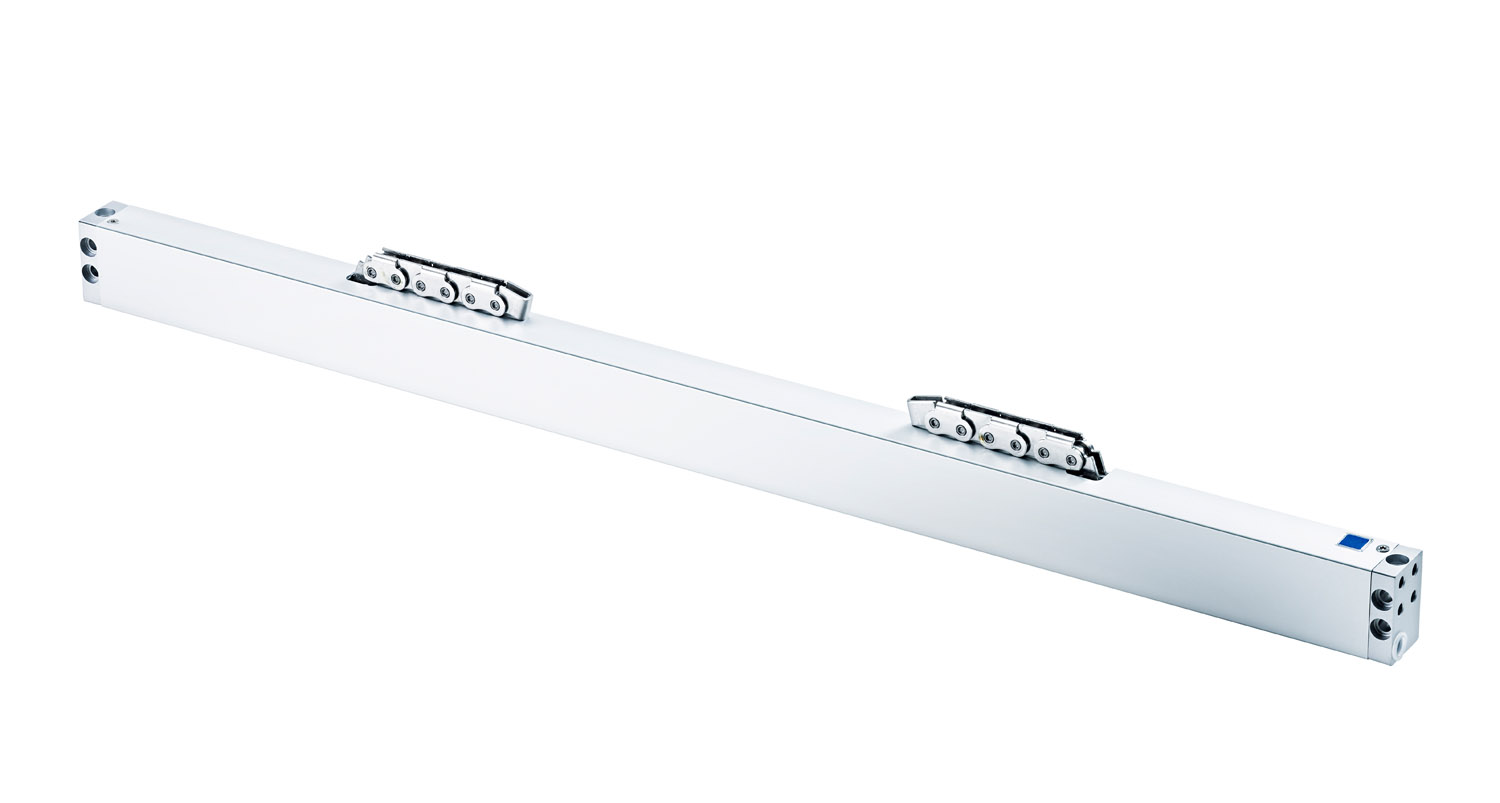 KS2 Twin
Especially for window and facade manufacturers and installers: thanks to the microprocessor-controlled load-dependent cut-off switch, it is possible to use synchronous operation in multi-drive systems, as well as sequence controls with locking drives or object-specific special solutions, without additional modules. Special feature of the Twin models: the Z version, offers you a programmable feedback contact for "OPEN" or "CLOSED" position (max. 24V / 0.5A).
KS2 S2 24V DC (R/L)
KS2 S12 24 V DC (R/L/Z)
KS2 S2 230 V AC (R/L)
KS2 S12 230 V AC (R/L/Z)
KS2 TWIN S12 24 V DC (Z)
KS2 S2 24V DC (R/L)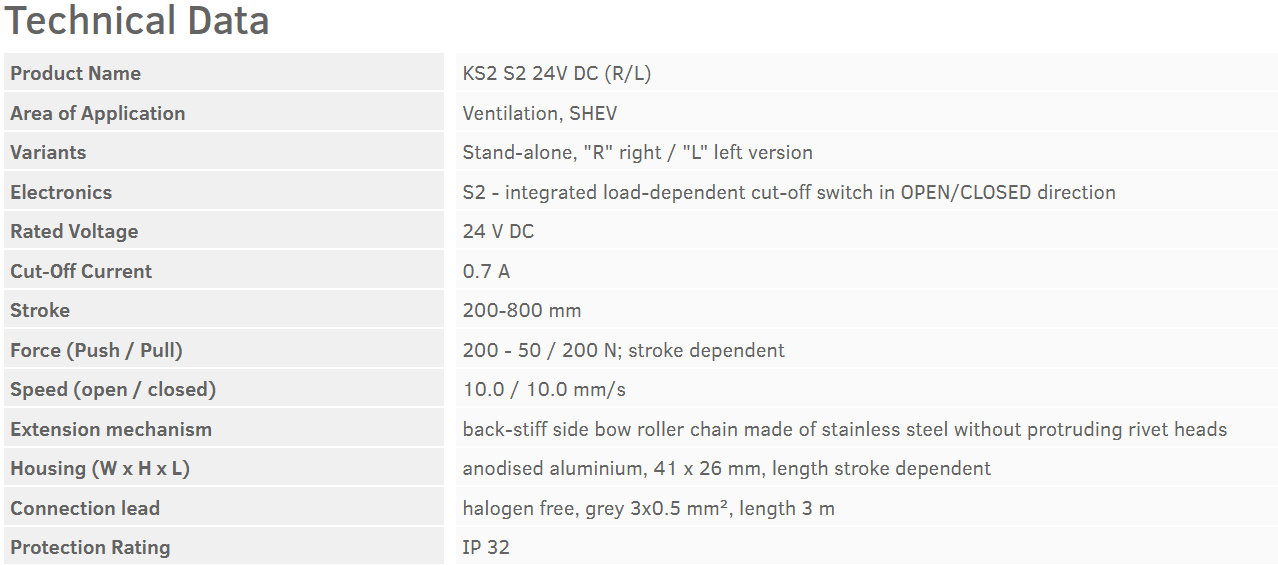 KS2 S12 24 V DC (R/L/Z)
KS2 S2 230 V AC (R/L)
KS2 S12 230 V AC (R/L/Z)
KS2 TWIN S12 24 V DC (Z)