Aumüller Chain drive KS4 with DrehVolution
Chain drive KS4 with DrehVolution
Gives the side-hung window stability in all positions, is universally adjustable for opening angles up to 70 degrees. Requires only 26 mm space on the frame. All that is required for quick and easy installation is a chain drive and the DrehVolution console. Furthermore, the solution is compatible with all AUMÜLLER locking drives.
Stability of the pivot window in all positions

universally adjustable opening angle up to 70 degrees

little space required – only a frame width of 26mm is needed

simple and fast installation – only one chain drive with corresponding bracket

compatible with all AUMÜLLER locking actuators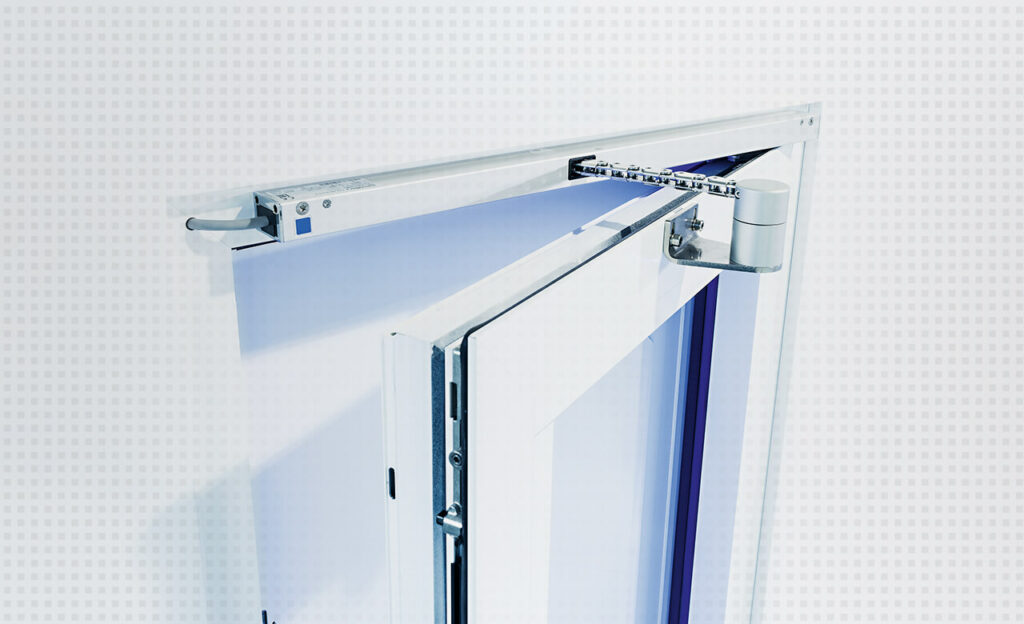 The new premium product for side-hung windows
Are you looking for a safe and visually appealing solution for the automation of side-hung windows? This solution should also work reliably in unstable wind conditions? Then the KS4 chain drive with DrehVolution fitting will inspire you.
The Aumüller-DrehVolution!
The solution is available as a set, consisting of a KS4 400 chain drive and a filigree casement bracket with an integrated preloaded spring.
This spring preload ensures the stability of the window – whether in open position or during opening and closing. This makes bended chains a thing of the past and you achieve permanent stability in any condition.
You require an even higher locking force in a closed position? No problem – the system can be combined with any AUMÜLLER locking drive.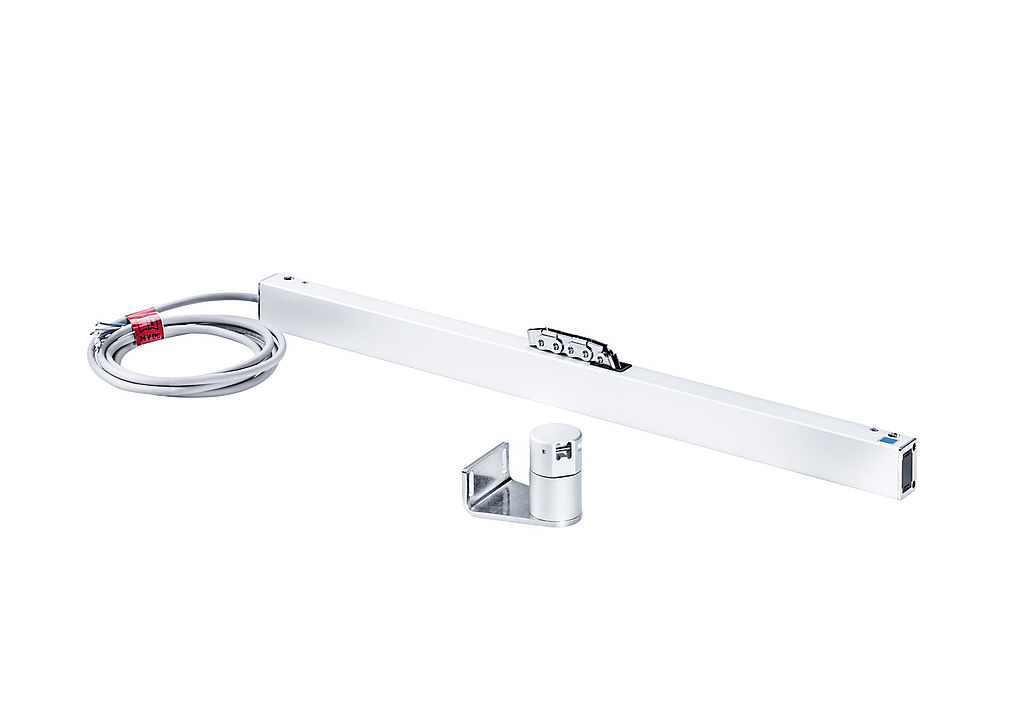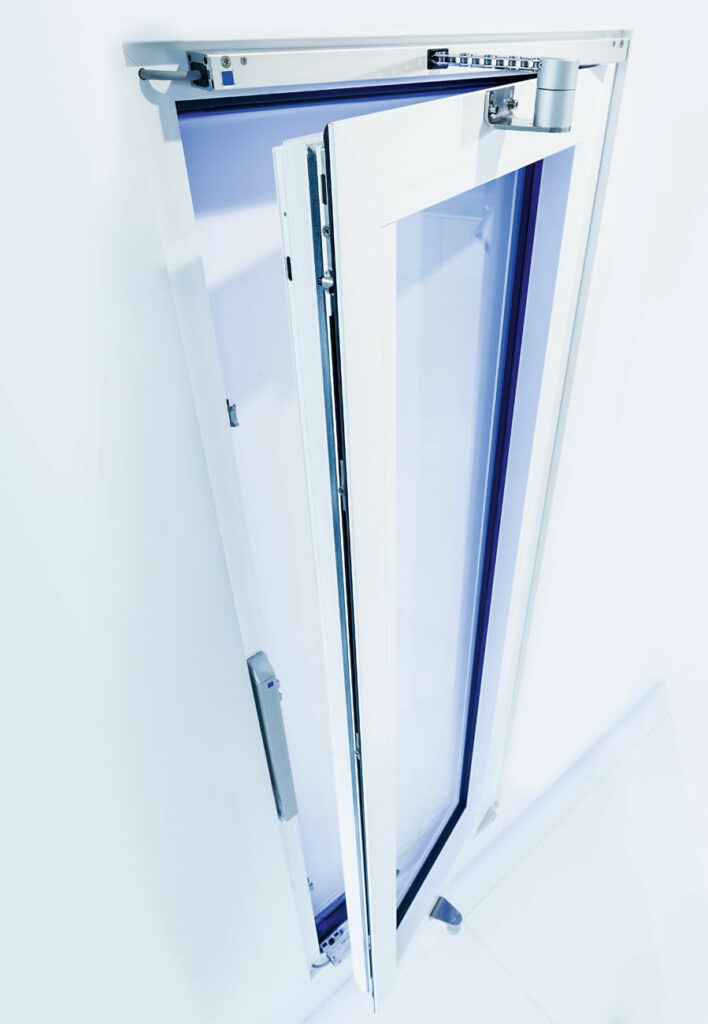 The new side-hung fitting system "DrehVolution" combines design, quality and functionality in one product.
The side-hung window can be opened by the drive up to 70 degrees in 45 seconds. This large opening angle ensures the best ventilation and smoke exhaust cross-sections. This makes the "DrehVolution" ideally suited for us in ventilation and smoke and heat ventilation systems.
The new system not only impresses with its time-saving and simple installation, but also with its attractive appearance. The space-saving installation – only 26 mm on the frame is requireed – ensures that the modular system can be integrated discreetly into the room layout.