Aumüller Chain Drive KSA
Properties
Power, Control, Safety: large windows in roofs and facades require smart drive solutions that can always be relied upon. KSA chain drives from AUMÜLLER operate with forces of up to 1200 N. An electronic speed control system ensures smooth engine running and low noise development. The KSA TWIN or KSA D versions with two chains and double the force guarantee safety even in the most challening situations and meet the highest demands.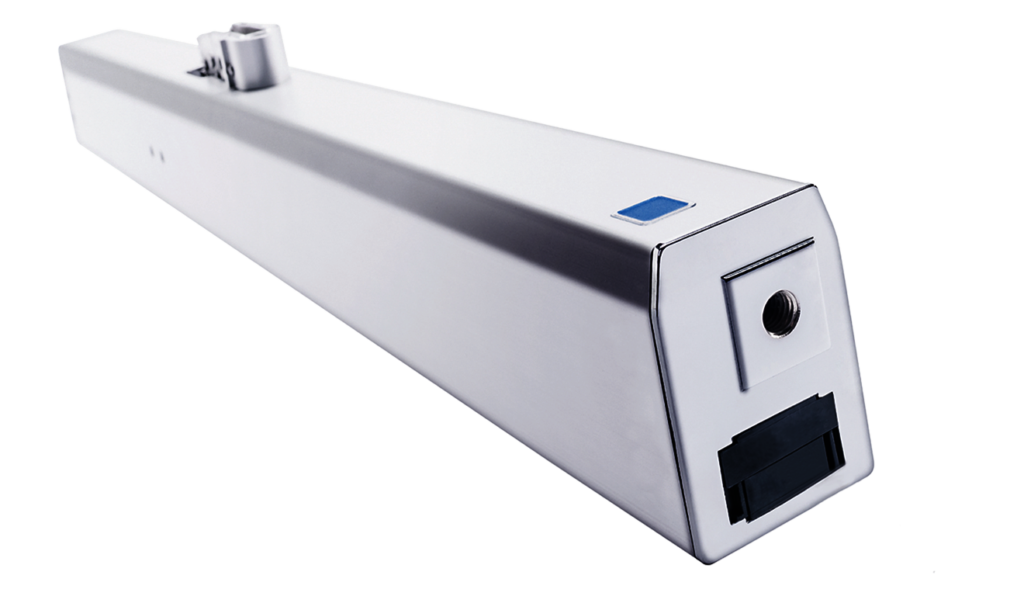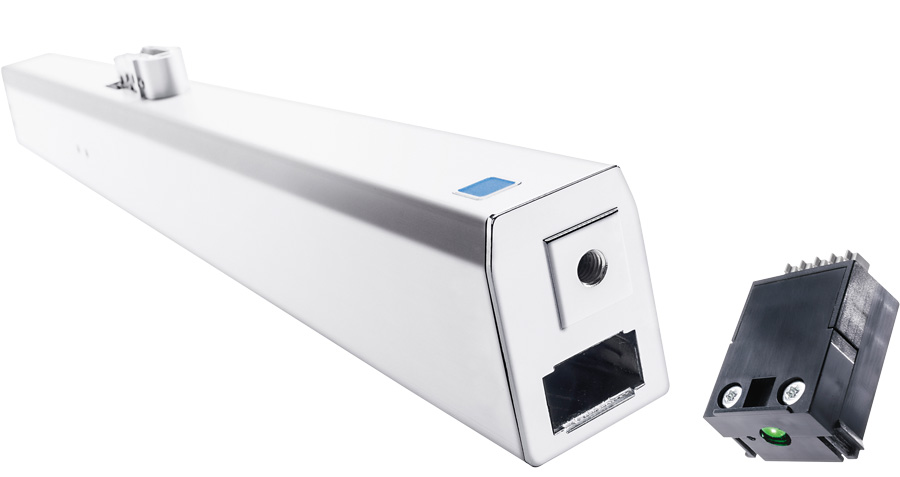 Smart, smarter, M-COM-Click: the intelligent solution with the "Click"
The AUMÜLLER M-COM-Click takes care of the configuration of the syncronous operation of up to 4 drives and even of the sequence control of up to 2 additional locking drives - if necessary - in a few seconds without programming. One click - everything in it.

Chain Drive KSA TWIN
Efficient, esthetic and smooth running: the AUMÜLLER-Click plug-in connection solution at the end of the drive allows a quick installation as well as flexible cabling. The drive, with its symetric, chrome-plated cast aluminium covers is optimised for use in exposed areas and offers an especially quiet operation.
KSA S12 24 V DC
KSA S12 230 V AC (Z)
KSA D S12 24 V DC
KSA TWIN S12 24 V DC (Z)
KSA S12 24 V DC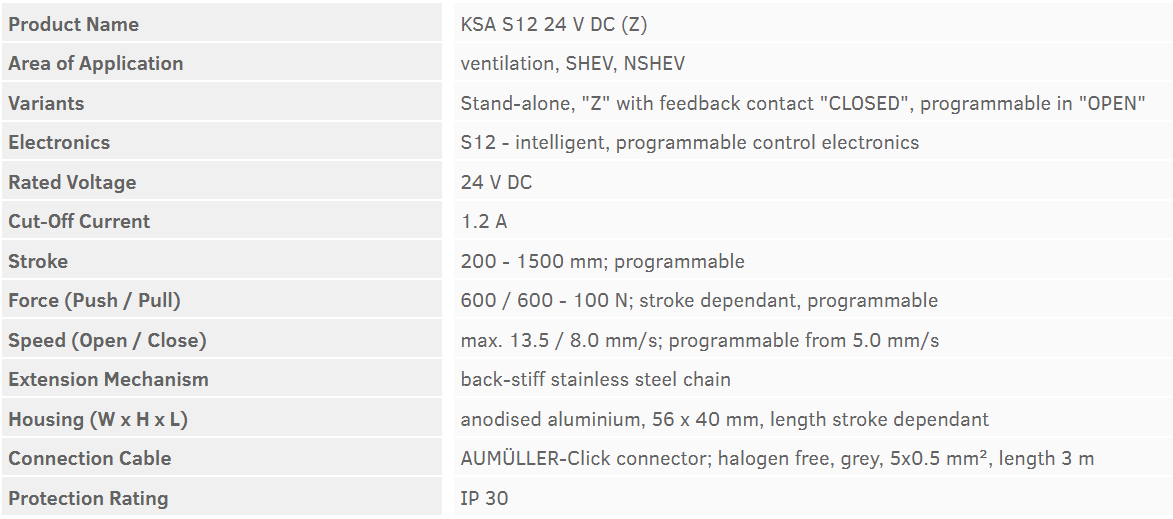 KSA S12 230 V AC (Z)
KSA D S12 24 V DC
KSA TWIN S12 24 V DC (Z)