Aumüller FTA 600 R S12
Properties
Smart door opening solutions are tailored exactly to your needs. Folding arm drives offer the best solution for every building. For this purpose, all essential drive parameters can be programmed according to the specific building by means of an integrated microprocessor and a position detection.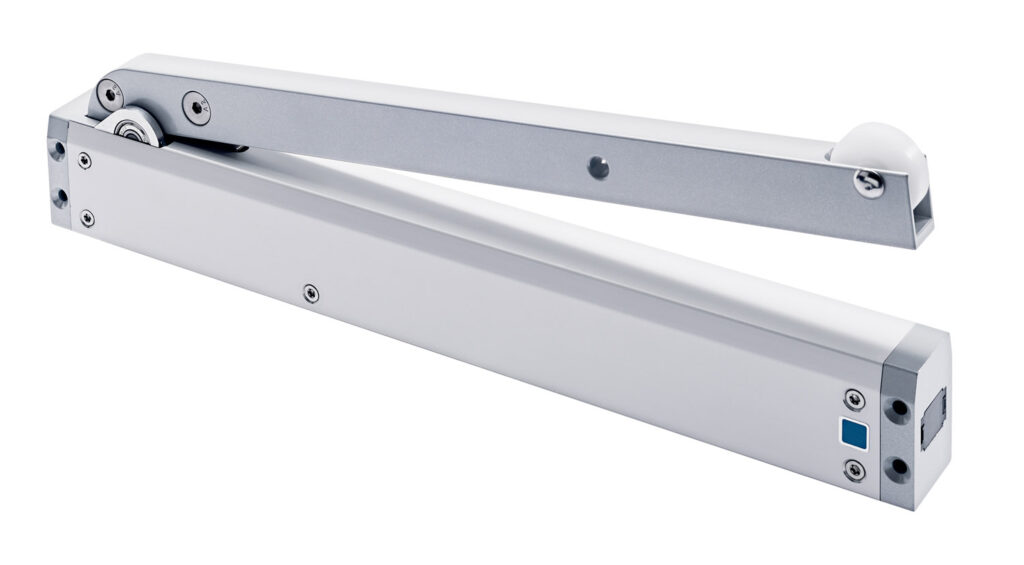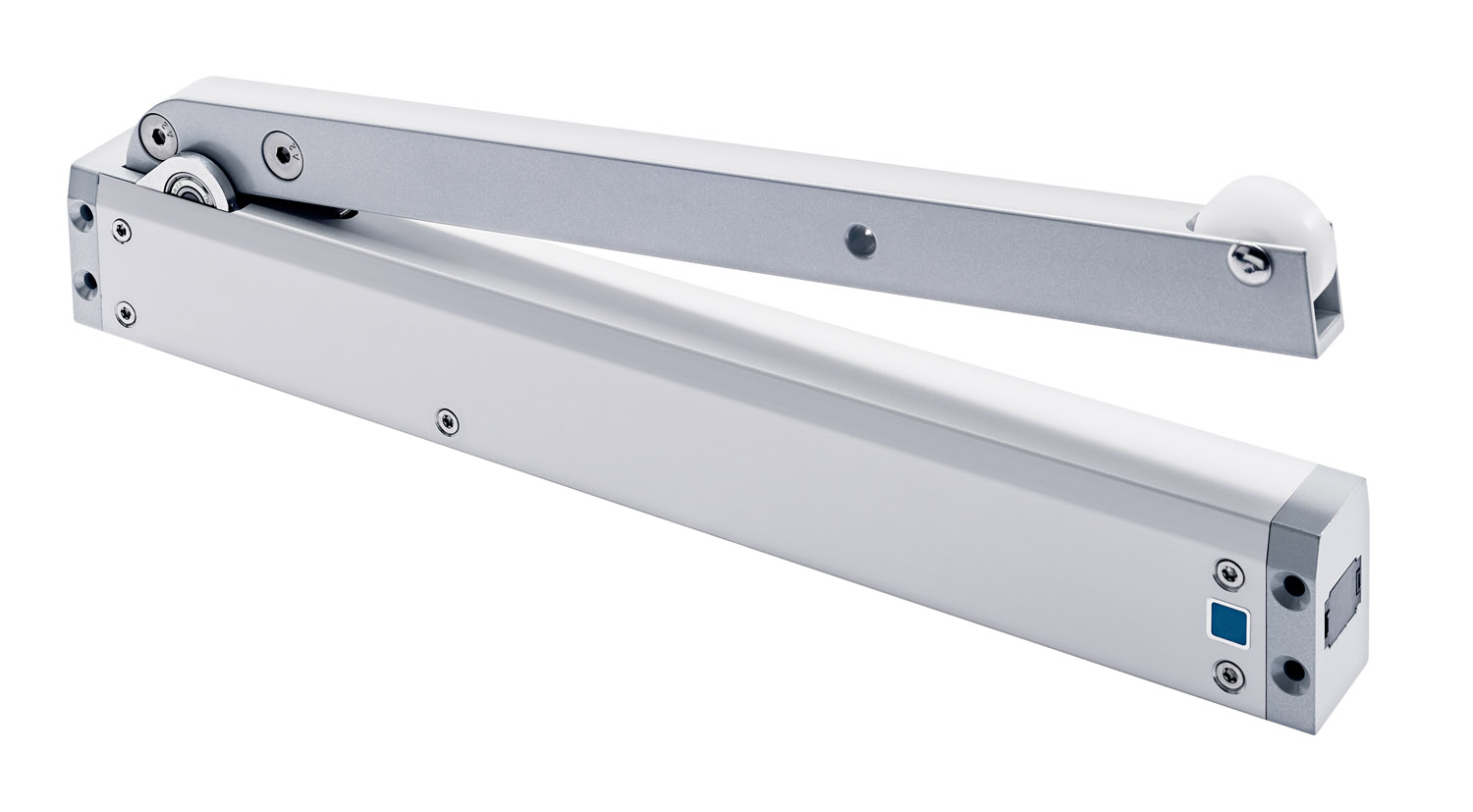 Attractive and functional
Folding arm drives from AUMÜLLER fit perfectly into the room and can reach an opening angle of almost 90 degrees in approx. 45 seconds.