AVEX Modular control unit SVS
AWEX Modular control unit SVS
Properties
The central control unit for smoke exhaust and ventilation systems, SVS type, is part of the smoke and heat control system. It is designed to control the executive devices that remove smoke from evacuation routes. The central unit can be used in buildings of categories ZL I to V, PM, and IN.
Features of the SVS Control Unit:
Modularity of the control unit
Up to 8 24V DC control outputs
Maximum current on the control output of 8A
Compliance with EN 12101-10 standard
Cable monitoring
Addressable cooperation with FAS
Universal relay outputs
Main and backup power source control
Event reporting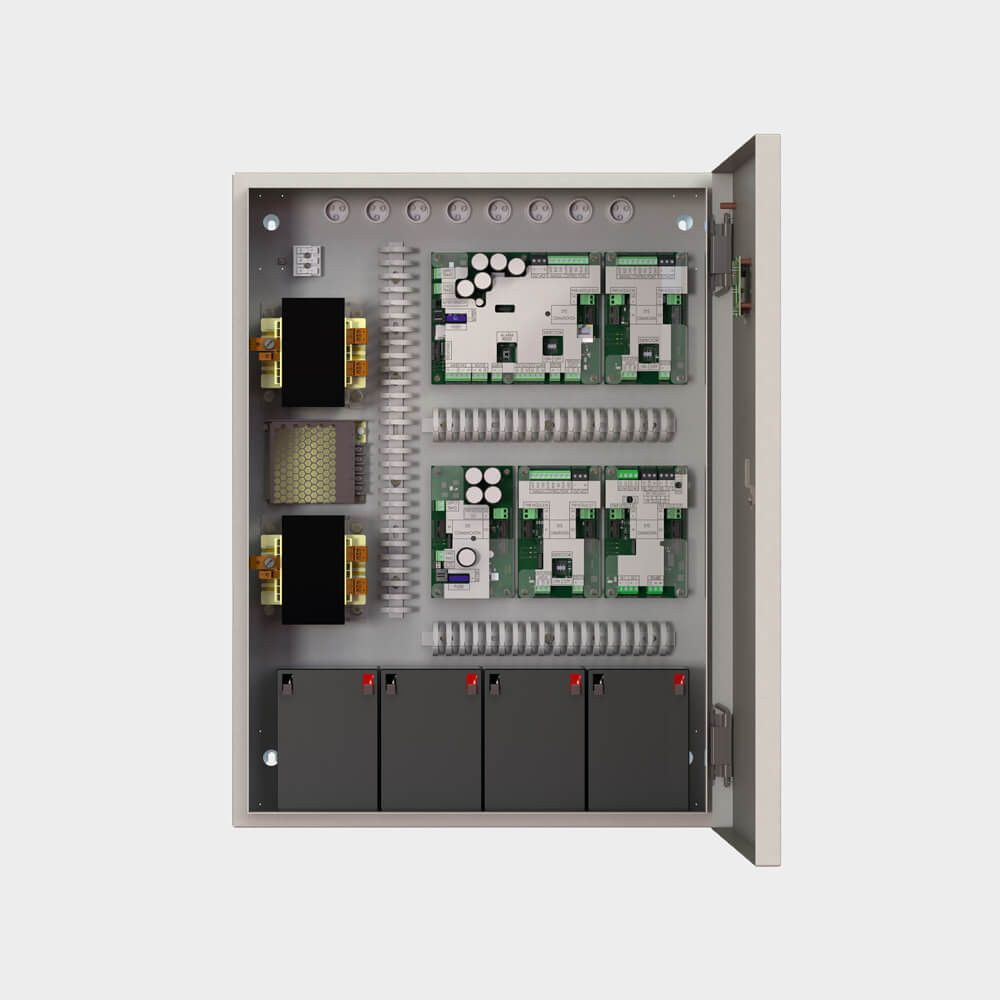 The control panel is made using modular technology, making it easy to expand and service. The panel includes a user interface, a control module, a power supply, and a set of batteries with a designed lifespan of 10 years. The expansion and customization of the control panel to suit individual needs can be achieved through the installation and programming of appropriate expansion cards. Remote access to the system can be achieved through a LAN connection and Bluetooth technology using a dedicated Android application.
The SVS smoke control panel is an integrated part of an addressable fire alarm system (FAS) through its built-in communication port and the use of modern microprocessor components that work with loop elements. SVS panels communicate directly with the AWEX FAS/FAS mini system panel via a monitoring loop using the implemented AWEX FAS protocol. Upon receiving a signal from the FAS or manual smoke control buttons, the smoke control panel activates electric drives to open smoke dampers and air vents.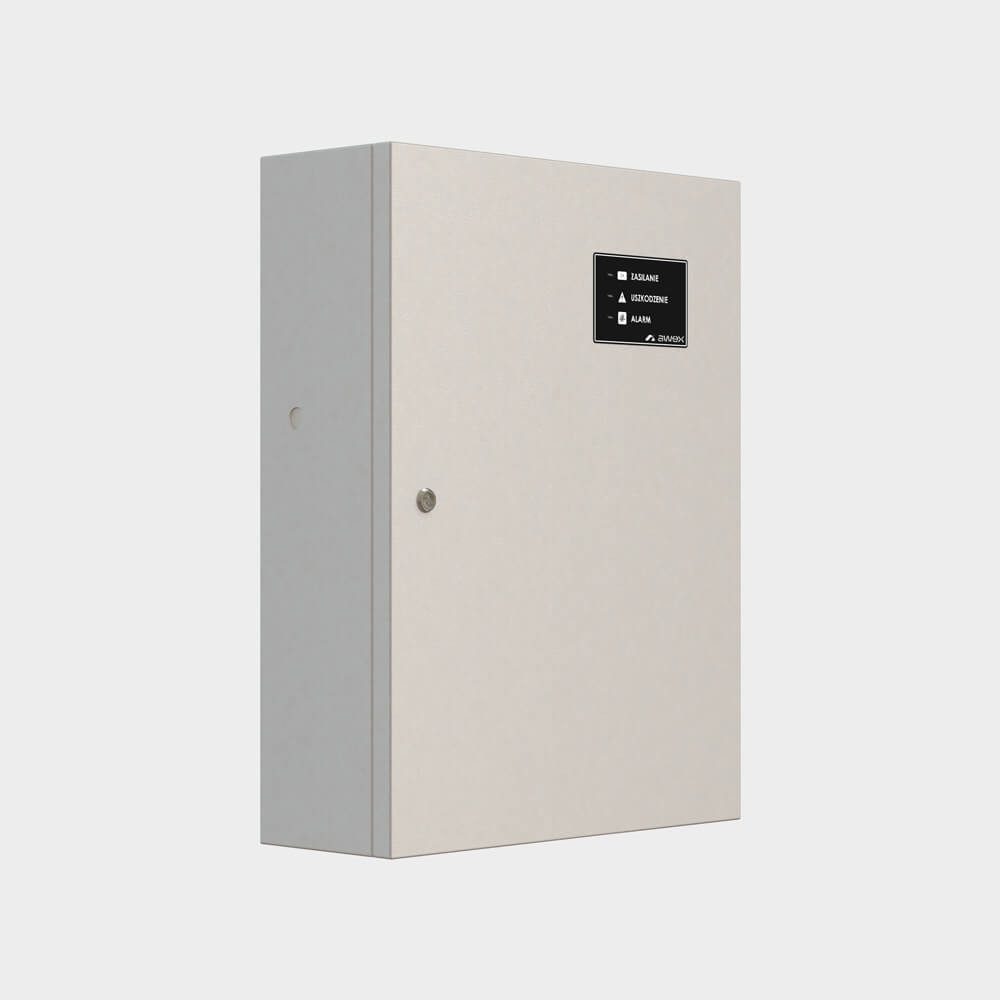 Technical Data:
| | |
| --- | --- |
| Type |  Modular |
| Supply Voltage |  230 [VAC] |
| Operating Voltage |  24 [VDC] ± 25% |
| Batteries |  Lead-acid 2×7.2 [Ah] / 12 [Ah] AGM |
| Input/Output Wire Cross-Section |  maximum 4.5 [mm2] |
| Maximum Number of Control Outputs | 8 |
| Maximum Number of Relay Outputs | 16 |
| Maximum Number of Monitoring Inputs | 16 |
| Maximum Number of RPO Buttons on the Line | 8 |
| Maximum Number of Sensors on the Line | 16 |
| Maximum Number of Ventilation Buttons | 8 |
| Maximum Number of Outputs for Electric Lock | 16 |
| Event Counter |  up to 10,000 |
| LAN Connector |  yes |
| Housing Color |  RAL 7030 |
| Housing Material |  powder-coated steel |
| Protection Class |  IP30 |