AUMÜLLER Modular control unit EMB8000+
Modular control unit EMB8000+
Properties
Your freedom when size is important: the EMB8000+ opens and closes windows for SHEV and controlled natural ventilation in medium to large buildings. Thanks to the modular design of the SHEV control unit with digital bus technology and power supply for controlling electromotive window drives, you retain control in every situation – how you want and when you want.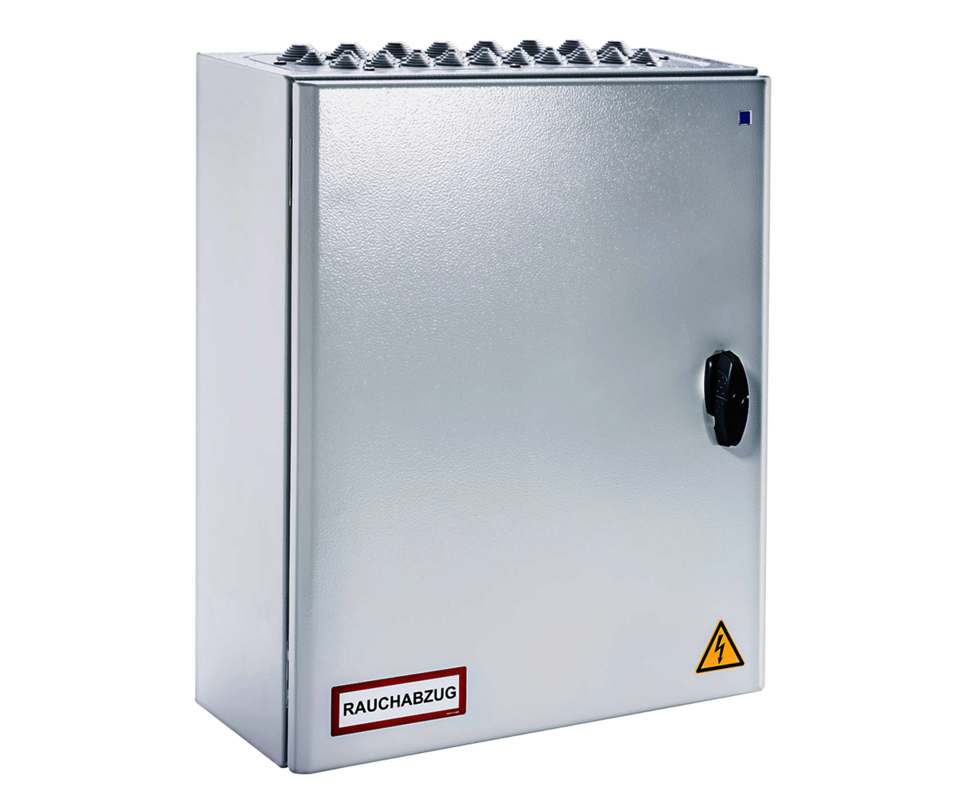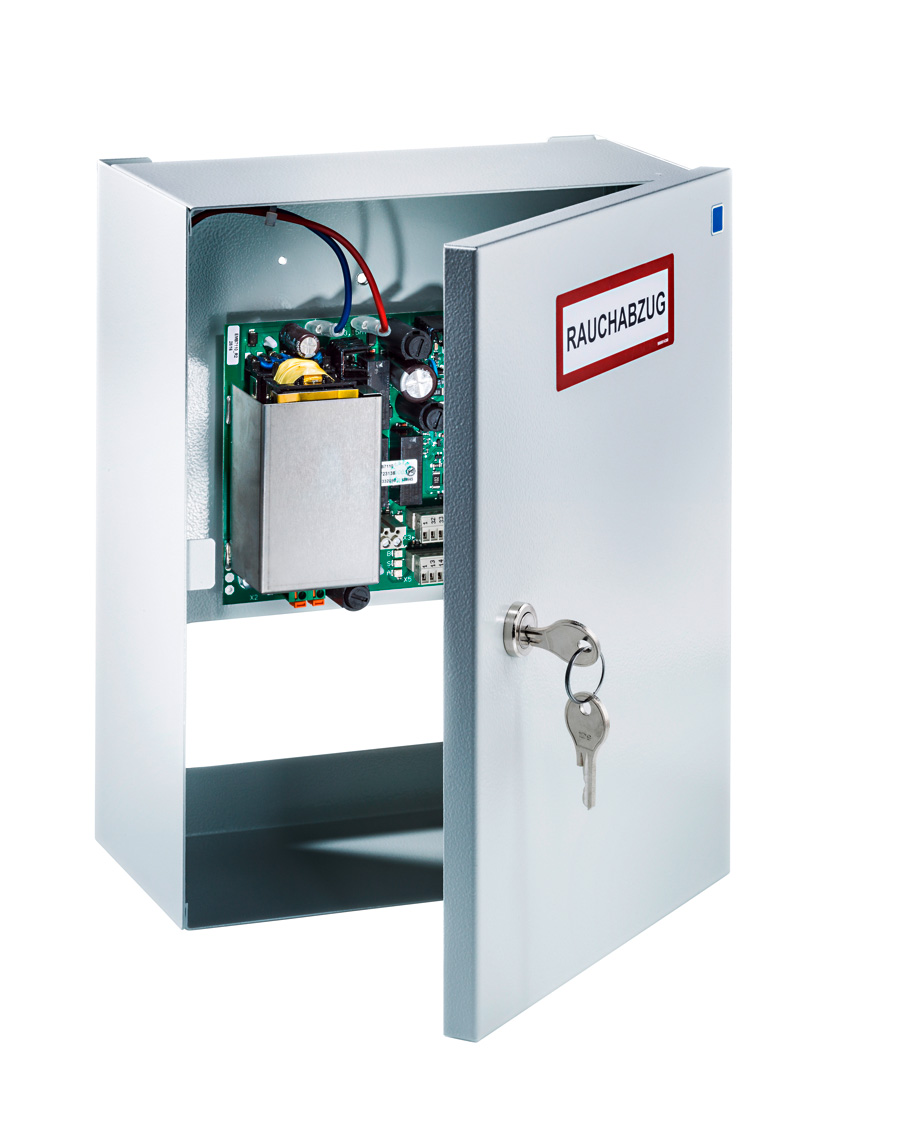 Ready to Use When, where and how you want
The area of application adapts to your wishes and ranges from simple stairwells to complex smoke and heat ventilation systems with data-bus network technology and decentralised power supply.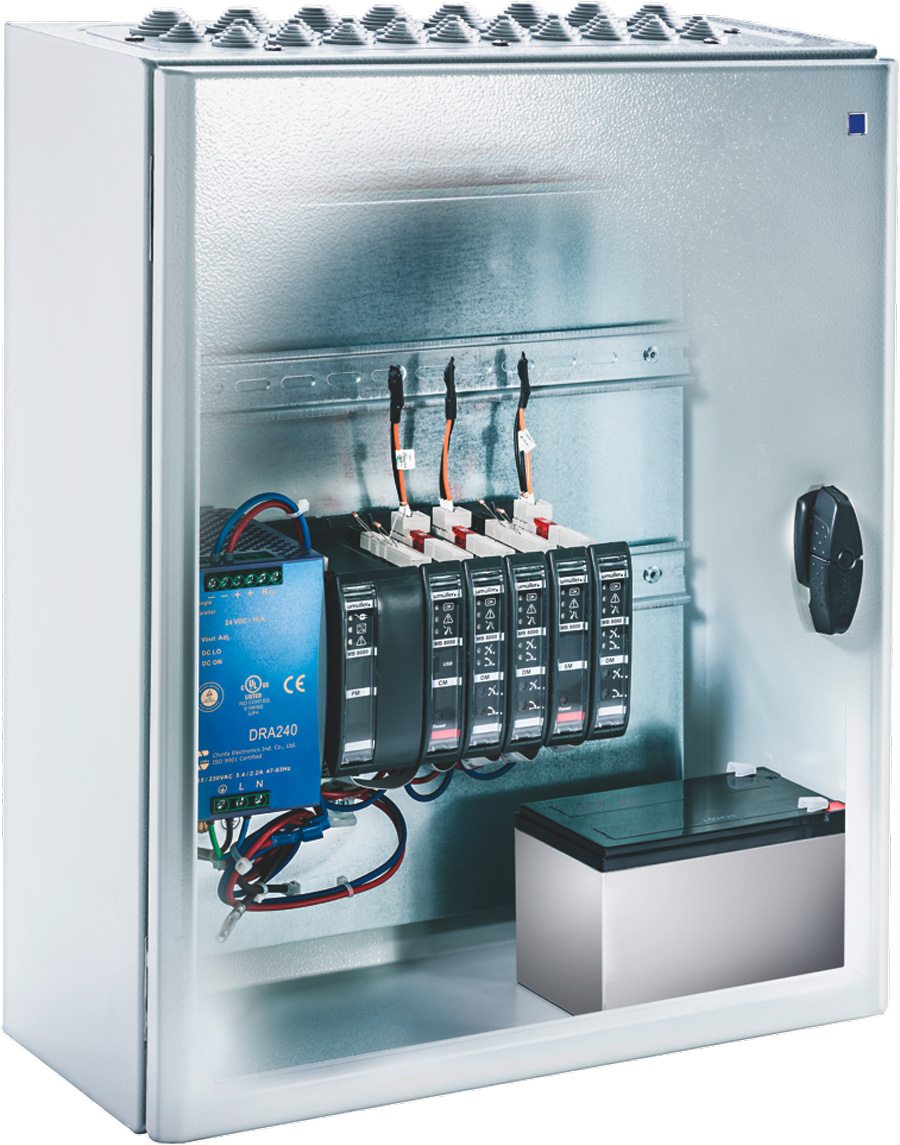 Easily mounted. Perfectly integrated.
You design, you plan, you implement. The EMB8000+ from AUMÜLLER gives you all the freedom you need. Because with our factory-fitted, ready-to-operate, pre-wired SHEV control units, there is nothing to stand in the way of individual expansion of your system. Thanks to modular, databus-based technology, you have access to almost all design options for smoke and heat ventilation as well as controlled natural ventilation.
Individual, versatile, digital
The EMB8000+ offers a variety of features to save time and money. The networking of up to 30 control panels shortens the necessary 24 V DC cable routes, so smaller cable cross-sections are required. Furthermore, it is possible to install up to 30 freely programmable BUS HSE push buttons on the CM Module of each control panel, with direct connection of smoke detectors and ventilation buttons in one physical line. Even complex smoke exhausting scenarios of large building projects can be implemented without any problems. The Ethernet interface allows the system to be integrated into IP-based networks, thereby considerably extending the communication possibilites of the control panel. It also opens up the option of remote diagnosis and remote support via the Internet. This saves times and reduces stress.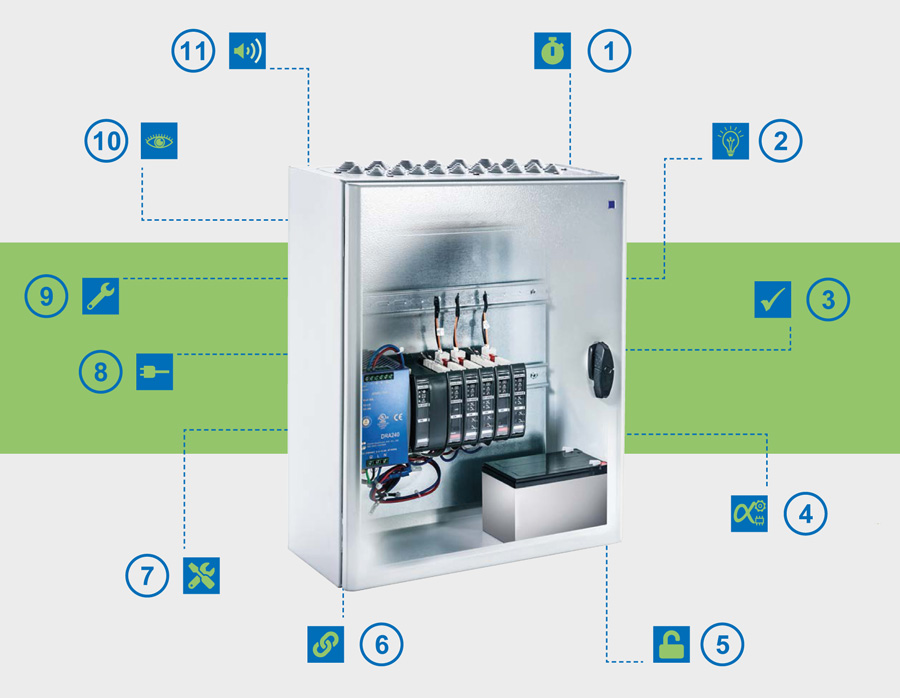 Digital Connection S12 Drives (3 wire BUS)
Digital signal inputs (2-wire BUS)
Decentralised networking of up to 30 control panels
Configuration software with intuitive interface
WiFi Interface (mobile terminals)
Ethernet-Interface (IP-based networks)
CM Module can be retrofitted in EMB8000 control units
SD card slot (configuration without PC/Tablet)
Any number of smoke sections can be generated
Touch optimised interface (WIN, IOS, Android)
Communication link: central drive 150 m
A plus in user-friendliness
The EMB8000+ offers an easy and independent operation via all common end devices, from PCs to tablets and smartphones - also wirelessly via integrated WiFi interface. The software runs system-independently on Windows, iOS and Android, so the greatest possible compatibility is guaranteed. The new, straightforward user interface considerably simplifies operation.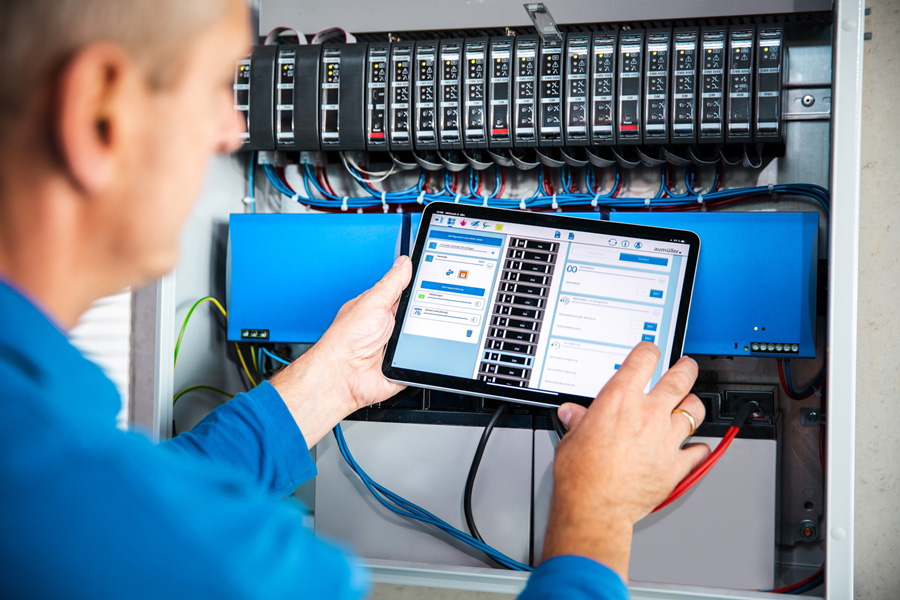 EMB8000+ 5A
EMB8000+ 10A
EMB8000+ 24A
EMB8000+ 48A
EMB8000+ 72A
EMB8000+ 96A
EMB8000+ 5A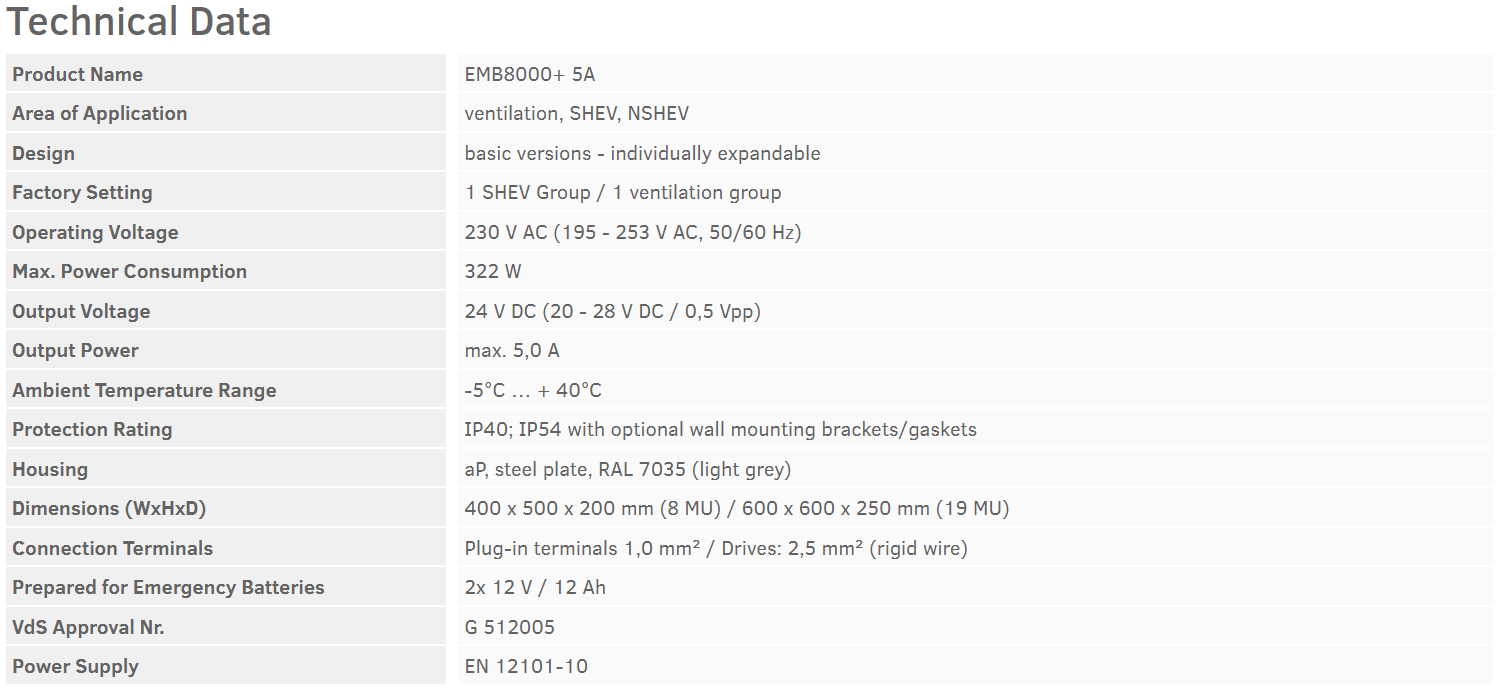 EMB8000+ 10A
EMB8000+ 24A
EMB8000+ 48A
EMB8000+ 72A
EMB8000+ 96A